About Us
A Message to Our Guests
At Veggie Grill, vegetables are the rockstars! We see every season as an opportunity to create bold and delicious ways to bring people together.
At our place, we make veggie-filled dishes that are centered on moments. For people who love feel good food that celebrates the veggie, the fruit, the grain, and the nut.
So come join our celebration. Dig into dishes that power you up, and have you asking for more.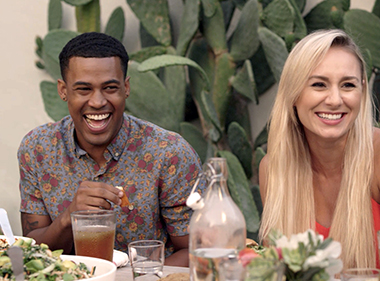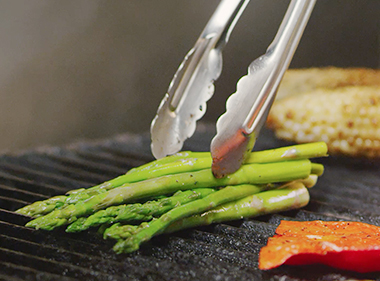 You've never tasted veggies like this
A meat-free zone. All of our menu items are free of meat, dairy, eggs and other animal products, and therefore, free of antibiotics and hormones.
Mindful fat choices. Saturated animal fats, cholesterol and trans fats have no place in our food. We choose monounsaturated fats: rice bran, canola and seed oils.
No old school tofu. Our tofu and tempeh help us make satisfying sautéed, grilled and glazed food with pleasing textures. Both are made from organic, non-GMO soybeans and are naturally gluten-friendly.
Alternatives to meat. We proudly serve the Beyond Burger from Beyond Meat, the world's first plant-based burger that looks, cooks and tastes like fresh ground beef. It contains no GMOs, soy or gluten. Our Chickin' Veggie protein is made from high-quality organic or non-GMO soybeans, wheat and peas wherever possible. Containing ancient grains and specially seasoned and marinated, it is packed with nutrients and fiber.
Superstar supergrains. We use high-protein, naturally gluten-friendly blends of whole grains: millet, buckwheat, organic quinoa and brown rice.